Wall
The CDR CO2 Sensors are ideally suited for Demand Controlled Ventilation(DCV) in buildings.

The CDR series sensor measures CO2 concentrations and can be utilized as an indicator of occupancy.

This approach drives a ventilation control strategy based on actual occupancy while maintaining ASHRAE recommended per-person ventilation rates.

Over-ventilation can be reduced, energy can be saved, and air quality can be optimized by including the CDR CO2 Sensor in your next project.

The wall-mounted CDR series sensors are low profile, unobtrusive, and designed for installation in any office space or conference room.

The CDR transmitter includes a dual analog output (0-10V and 4-20mA), a mounting/wiring sub-base, and a Lifetime Calibration Guarantee.

All CDR Series sensors offer a SPDT relay (normally open or closed) and can be custom programmed to a specific measurement and output range using the UIP software interface or on-board keypad (display units).

Features
Patented Absorption Infrared/Gas sensing provides high accuracy in a compact low cost package.

Patented ABC LogicT self-calibration system eliminates the need for manual calibration in most applications.

Gold - plated optical sensor increases sensor life and durability.

Mounting bracket with terminal block provides quick, easy wiring.

Gas permeable, water resistant diffusion filter prevents particulate and water contamination of the sensor.

Locking screw secures cover and sensor to the mounting bracket for tamper resistance.

Dual simultaneous analog output (V & mA).

On board relay with adjustable setpoint and dead-band.

Choice of 9 pre-programmed "standard settings."

PC interface and adjustable settings allow for simple configuration.

Optional enclosures available for duct mount conversion.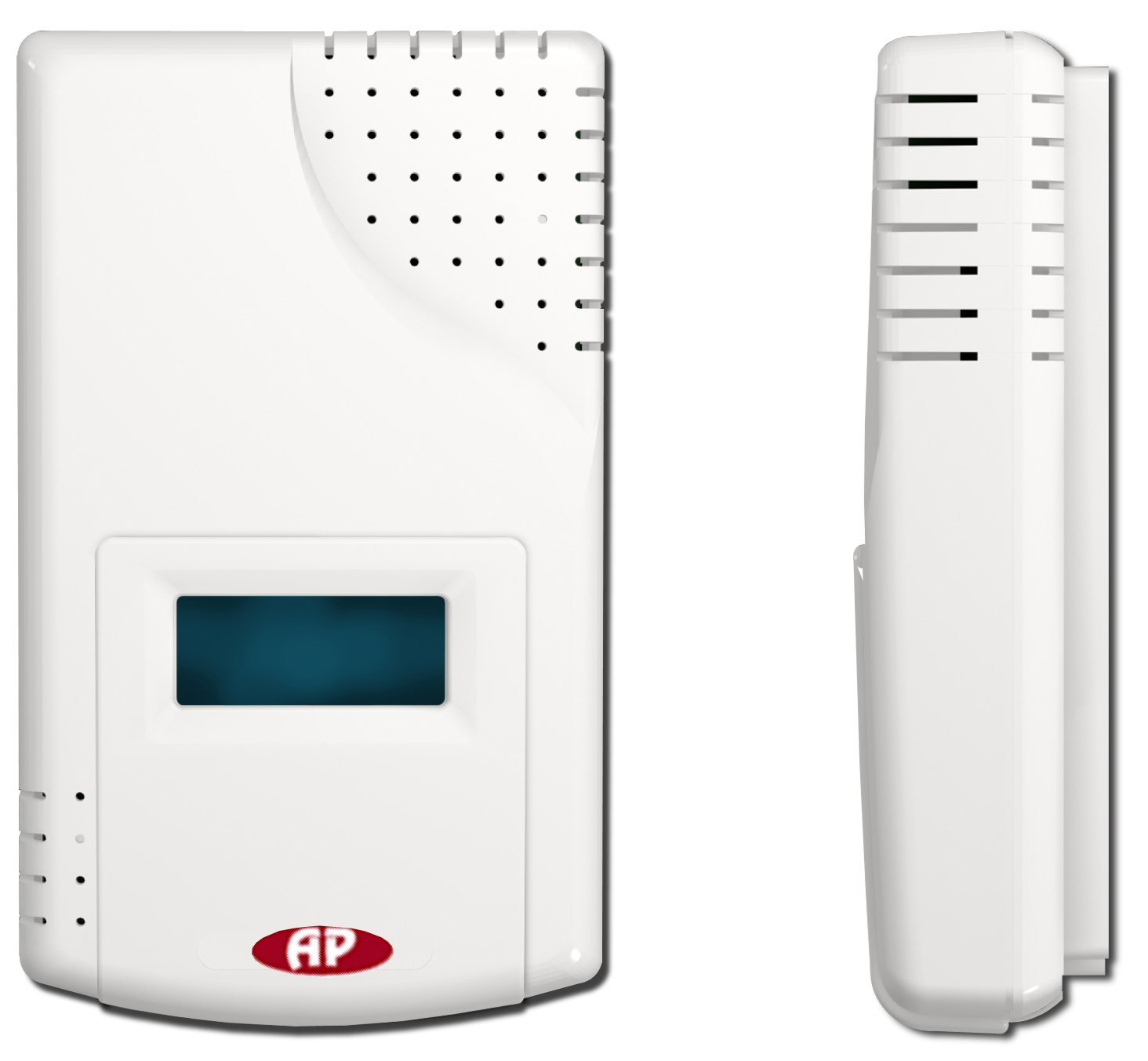 Garage
The CDG is complete with a CDR 142 and designed to protect the sensor in damp or wet environments as might occur in agricultural, industrial or food processing instruments.

The CDG is ideal for monotoring CO2 as a suurogate for combustion fumes in parking garages, tunnels and loading docks.

The enclosure is designed to protect the sensor from dripping or sprayed water.

The transparent cover allows viewingof the senso/display.

Four diffusion ports allow for entry of CO2.

Knockouts are provided for conduit connection.

Response time of the sensor is slowed to approximately 30 minutes to measure a 90% step change in concentrations.

The CDG is designed to screw directly to a wall.