Installing occupancy- and motion detectors in combination with lighting installations and ventilation controls will greatly affect energy savings and give increased comfort
To make certain that lights are not on or ventilation systems are not running "unnecessarily", occupancy- and motion detectors can be installed for automatic on / off (start / stop).

In order not to influence the life span of lighting equipment in a negative way, the off function is fitted with an adjustable time delay.

Lighting levels in combination with detection is a good example where a great deal of energy can be saved while retaining adequate light levels at all times.
See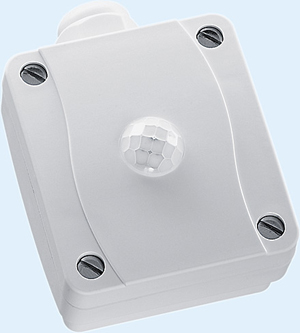 Motion Detector, outdoors - ODD