Energy-efficient room automation technology

On these pages you will find examples of systems designed to solve low energy demands as well as good indoor climates and investments in green business in connection with the climate debate.

AP now focus on intelligent room automation technology, aiming at significant savings on electricity, ventilation and heating and cooling of buildings.

AP market technology, where all the technical features of a building can be controlled from a PC or other similar system.

There exist a variety of communication solutions alongside with traditional stand-alone concepts.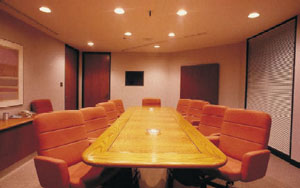 Automatic systems:
that turn off the lights, when the sun is shining.

lower the heat, when employees have left for the weekend.

regulate the heat of factory halls when gates go up and down.

etc.
Keep updated by checking our website for the latest news and updated automation projecting examples.

Each service card comes with an application image, a feature text, material specifications and wiring diagrams.

If you can not find any examples that match your requirements, you are welcome to contact us for support.

Unfortunately, we can not take on complete projectings of objects, but are pleased to serve you with advice.

In case you wish to check a projecting design and discuss advanced solutions on room automation, we will be pleased to help you.

Please contact Leif Svensson, +46303-249092 or +46709-389430
or alternatively leif@automatikprodukter.com or Ewert Johansson at +46708-885298